Rick Castejon, revealed that his son had been presented with the award at a ceremony attended by his teachers and classmates at Bailly Preparatory Academy in Gary.
The award ceremony was also attended by the school's principal, Carlita Royal. He was given a trophy, which was inscribed: "Bailly Preparatory Academy 2018-2019 Most Annoying Male."
The 11-year-old told his father that he did not want to kick up a fuss after being presented with the award at the time, so he left it on the table, but he was then told by one of the teachers not to leave it behind.
4,251 people are talking about this
The dad claimed the educator tried to play off the situation as a joke, which he found insensitive to his son's special need
Castejon said that his son, who is nonverbal, often rocks back and forth because of his autism – a condition which is school is more than aware of, having contacted him about his behavior numerous times.
"They called me all the time if he didn't want to work, would cry or would have a breakdown," Castejon said.
School officials confirmed they met with the family and disciplinary action would be taken against any faculty involved in the incident, the outlet reported. Subsequently they have apologised for issuing the pupil with the award and said in a statement that "an apology was extended on behalf of the district to the family and disciplinary action was taken against personnel involved."
"We were blindsided. We just weren't expecting it," Castejon said. "As a principal or teacher, you should never let this happen to any student."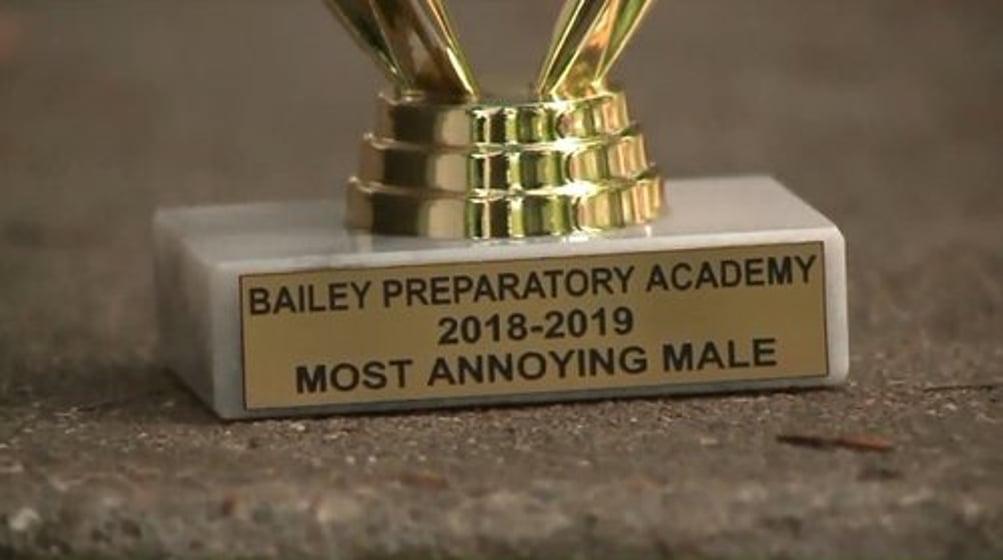 If you agree with the father then please SHARE with your friends on Facebook.
Scroll Below To Read More Top Stories From Mynewsfeednow