Each year we use billions of plastic bags where many of them end up littering our streets, hurting our wildlife, and devastating our oceans. In order to combat the plastic bag issue there's now something called "plarn."
Plarn, is a method to reuses plastic bags transforming them into yarn — which in turn is used to make sleeping mats for the homeless population.
A church group consisting of about 15 women get together, in Sardis, Mississippi, collect plastic bags every week and begin creating this plastic yarn.
Given their age, the task is no easy feat. But they say it's well worth it. Since they already know how to crochet, the process of plarn comes easy.
The ladies tell us takes about 50 hours and 500 plastic bags to crochet one sleeping mat.
Users don't have to worry about bed bugs or lice, and the mats can be hosed off and reused since it's made of plastic.
Isn't this amazing and something which is being implemented across the country.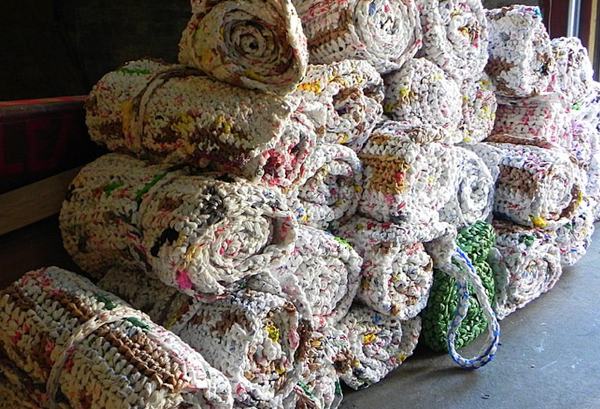 Take a look at the video below for more details on this story:
If you were moved by this touching story then please SHARE with your friends on Facebook.
Scroll Below To Read More Top Stories From Mynewsfeednow