Many people consider bullfighting as a tradition that must be respected, but there is plenty of debate on whether it should continue. Animal rights activists have been fighting this so-called tradition for decades. Bulls are forced to defend themselves in this barbaric way and as a result thousands are killed in the process every year.
Spain owes its bullfighting tradition in part to gladiator games and can trace its origins back to 711 A.D. It is common for majority of the bulls to defend themselves, and in doing so end up injuring matadors, as you will see in the video below.
One of the few female bullfighters, Hilda Tenorio, was in the bullring of Puebla, Mexico, when she was cornered by a bull. She suffered facial injuries and needed surgery after the bull attacked her.
The half ton bull called "Querido Viejo" translates to "My Dear Old Friend" charged at the bullfighter as she was kneeling on the ground. The bullfighter had a broken and punctured upper palate and fractured cheekbones after the accident on May 3.
It's not the first time Hilda has been injured in this dangerous occupation. in 2010 she was gored in the face and it needed 80 stitches.
A las 10 de la mañana la #Matadora #HildaTenorio ha sido ingresada a cirugía con pronóstico grave y el rostro literalmente fracturado en varias partes (maxilar/paladar/pómulos y órbitas oculares a reserva de descartar más lesiones) . La operación durará alrededor de 6 horas
115 people are talking about this
Following the incident, Hilda lay motionless as onlookers rushed in to help her, after being pinned to the side of the arena for a brief moment.
After, Hilda posted these words on her Facebook page: "I want to thank everyone for their expressions of affection. "The injury is very serious and I have had a difficult night without being able to sleep, sitting because there was no other way." Doctors have said, after doing a tomography, that I have fractured my upper jaw (the palate is completely broken.)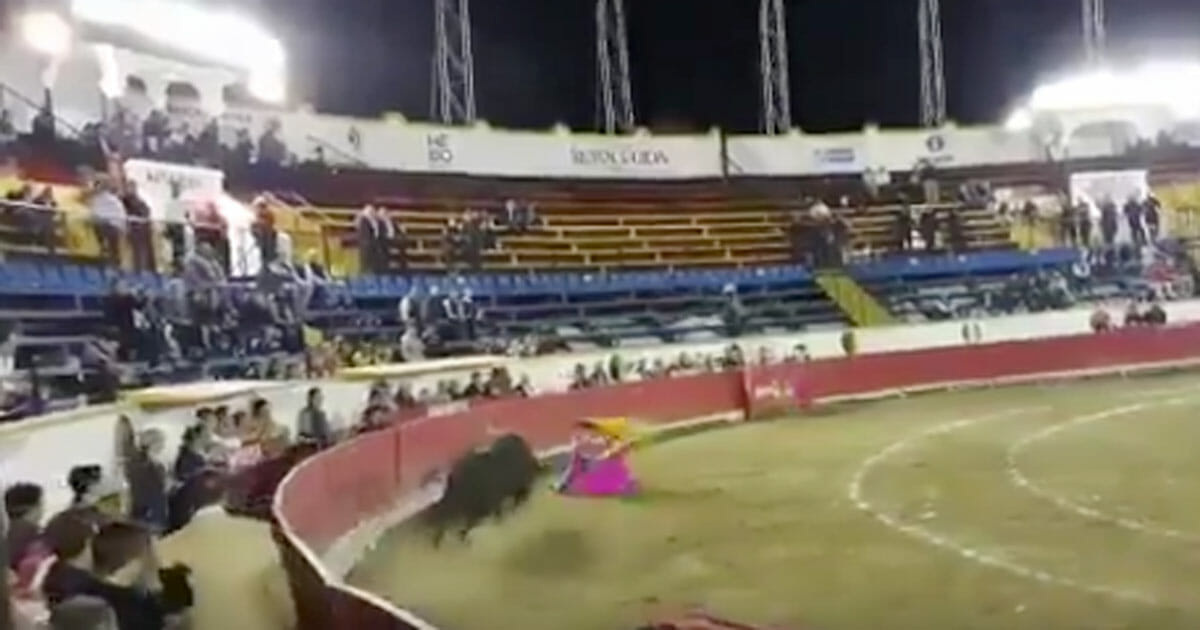 "I am still waiting for the scheduled operation at 10 am which they said will last approximately 6 hours or more.Thank you"
Hilda Tenorio became the third Mexican woman ever to achieve the status of bullfighter in this male-dominated tradition In 2010.
"To the best of my knowledge there have only ever been 14 female matadors in the worldwide history of bullfighting," she said at the time. See the moment Hilda was attacked by the bull in the clip below. Some readers may find these scenes distressing.
La torera mexicana #HildaTenorio sufre aparatosa cornada en el rostro en plaza de #Puebla
169 people are talking about this
If you were moved by this touching story then please SHARE with your friends on Facebook.
Scroll Below To Read More Top Stories From Mynewsfeednow