One day the world may be free cancer, but until that day we need to fight to figure out a cure which will change the lives of future generations.
However it's equally important to support those affected by this horrible disease. The reality is that cancer is also a nightmare for family and friends.
Look no further than the story this two-year-old has to tell McKenna Shea Xydias …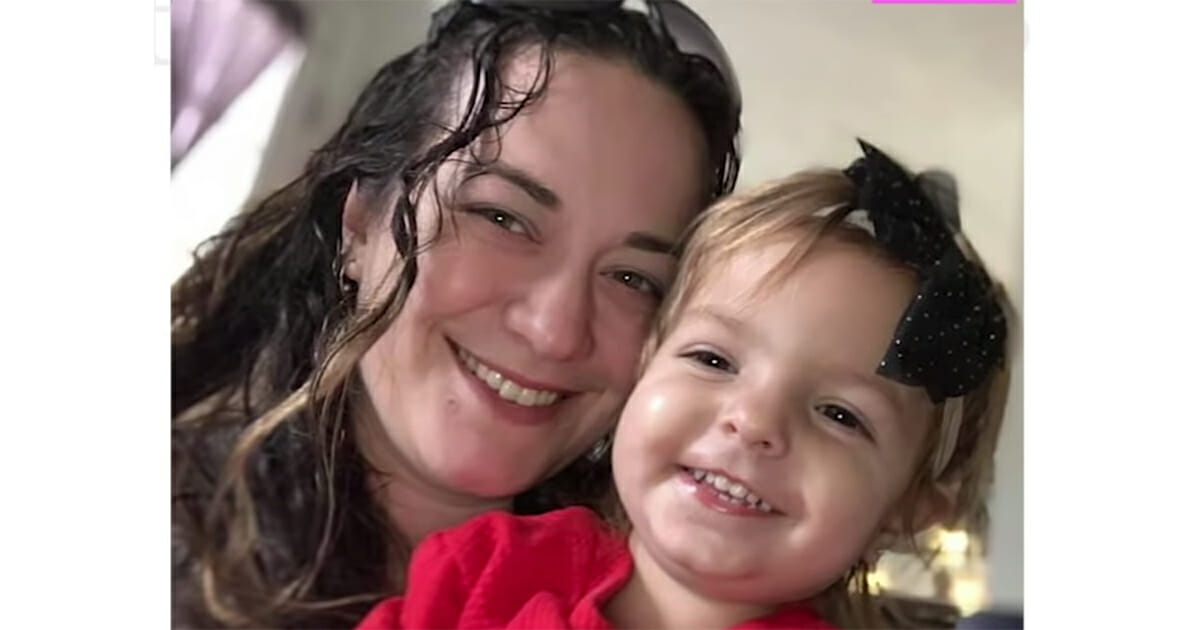 Michael and Megan, McKenna's parents, became concerned once they noticed a bulge on her stomach. They visited the pediatrician who informed the couple that the bulge was simply a result of constipation.
However one day when McKenna's school called they were gravely concerned. The school's nurse told Michael and Megan their daughter's temperature was at 103, and her stomach was swelling at an alarming rate.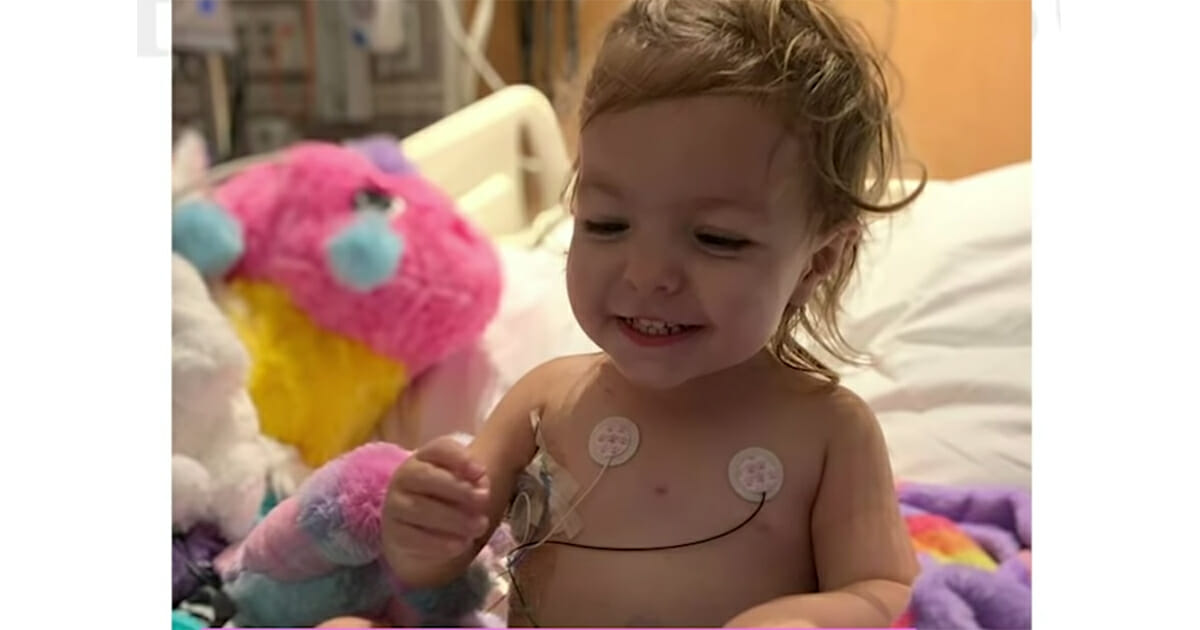 The couple sought medical advice once more. However, they were told there was little cause for concern, and that once McKenna's passed some gas the swelling would go down.
However, Michael and Megan insisted on further assessment. They went to Children's Healthcare of Atlanta at Scottish Rite Hospital, and it was there that McKenna received an ultrasound.
The ultrasound results gave her parents some devastating news, a malignant mass was growing on McKenna's ovaries. Her parents were naturally devastated.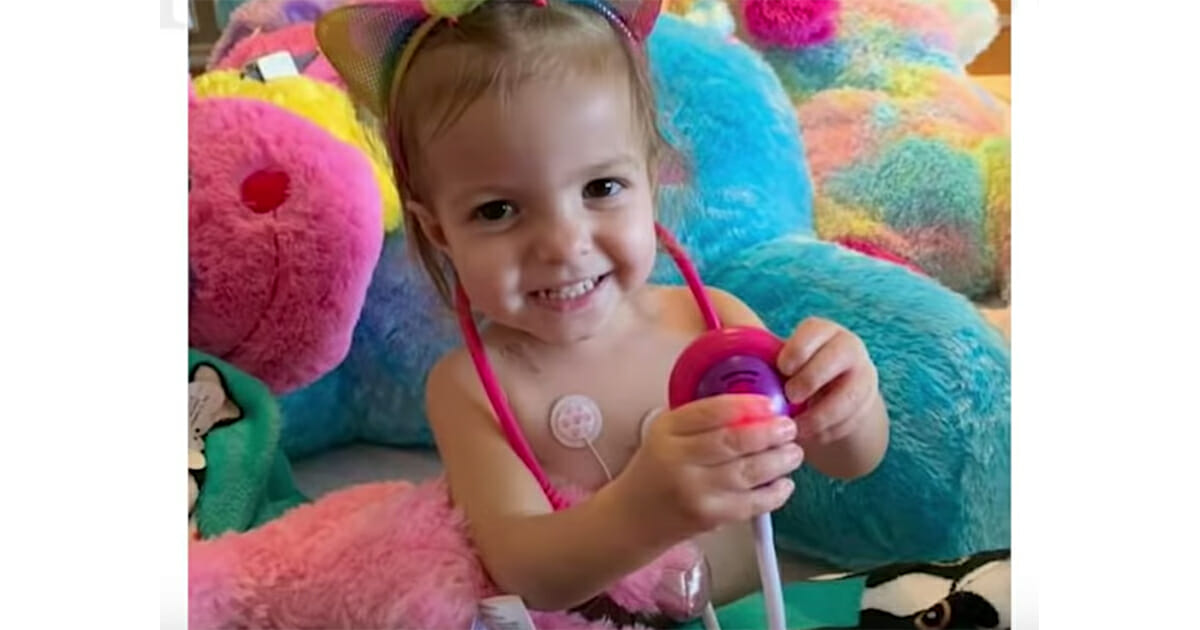 McKenna's case is extremely rare, as her symptoms presented themselves before it was too late to act. McKenna was taken into surgery to remove the mass, with the procedure going exactly to plan.
The brave youngster remains in hospital, but it's expected that she'll be able to return home in the coming weeks.
Little McKenna doesn't deserve the weight put on her shoulders, but as she fights her fight it's the least we can do to send all of our prayers in her direction.
Take a look at the video below for more details on this young girls battle.
If you were moved by this touching story then please SHARE this post with your friends on Facebook.
Scroll Down To Read More Stories From Mynewsfeednow