Police officers are usually called out to different incidents ranging from normal everyday stuff to bizarre situations. There's never a dull moment serving on the front line within our local communities.
A police officer from California has warmed the hearts of people all across the country after doing something generous for an elderly man who was kicked out of a local Bank of America.
Officer Robert Josett responded to the disturbance when staff at the bank called him out to heal with an agitated 92 year old. He wasn't entirely certain what to expect when he attended a troublesome scene at a bank.
This police could have dealt with the incident in five minutes, given the age of the person involved, but instead he took his time and went above and beyond to showed his respect and compassion.
Just outside Los Angeles, California, the Montebello Police Department received a call about a troublesome customer. Police officer Robert Josett was the first to arrive on the scene. And when he entered the bank, he saw a 92-year-old man who was quite agitated and upset.
There was considerable commotion going on as the officer approached the irritated customer. The man just wanted to withdraw some money from his account.
However, his ID card was out of date so no one at the bank could help him. Without a proper identification, the bank was unable to process the old man's request to withdraw his money.
The old man couldn't understand why and was frustrated. Bank staff called the police for assistance to removing the man off the premises.
Once Officer Josett arrived on the scene and learned what was happening, he decided to do something a bit unconventional. He knew it would have been perfectly acceptable to just escort the upset man off the premises, but he chose to do something else instead.
Officer Josett brought the man to the Department of Motor and Vehicles and helped him get a new license. However his act of kindness didn't stop there.
They returned to the bank before it closed, and officer Robert helped the man withdraw money.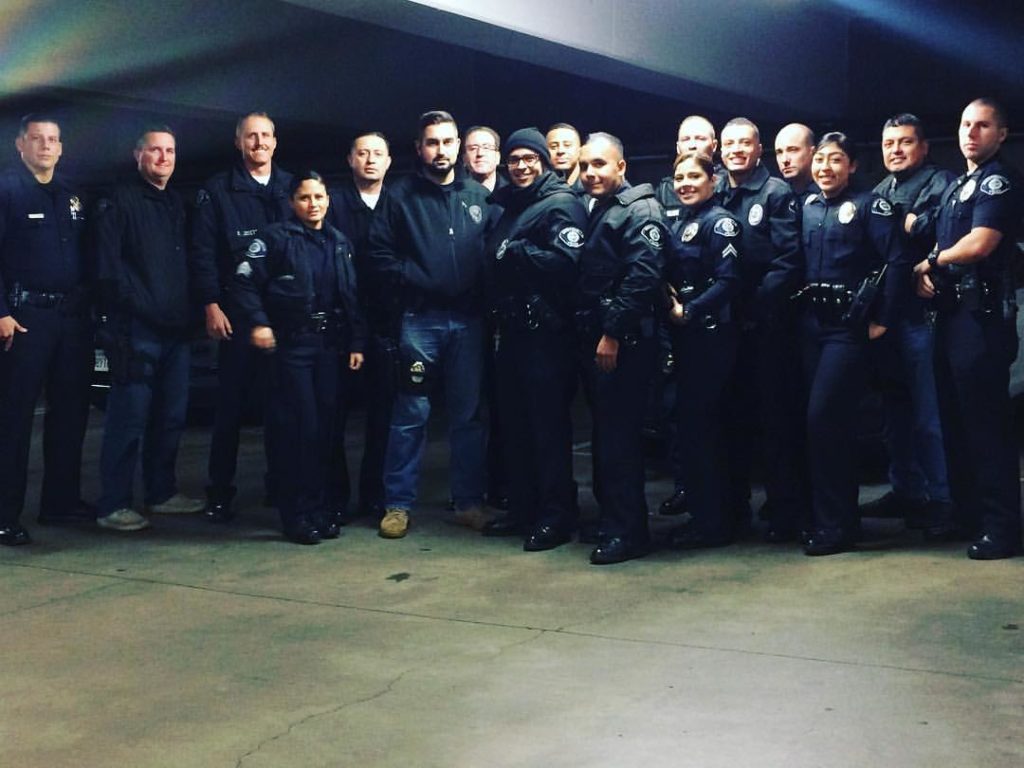 After posting a photo of the officer and elderly man on Facebook, the Montebello Police Department received national attention. The photo was shared over 38,000 times and bringing in comments of praise from around the world
"This Officer is a Saint!" one person commented on the police department's Facebook post.
"All this Little Grampa wants is to keep his independence. And the officer helped him in a dignified manner. Good Job Officer!"
"We often hear only bad news of officers, we can't judge everyone the same," agreed another.
"Officer Robert Josett thank you so much for helping this elderly man, it could have been my father or grandfather. God Bless you….and thank you for your service."
Take a look at the video clip below to see how humble this officer is:
If you were moved by this touching story then please SHARE with your friends on Facebook.
Scroll Below To Read More Top Stories From Mynewsfeednow